Phixman: Mobile/Laptop Repair Shop Now in Chennai
Phixman.com, a mobile/laptop repair chain in India, has now opened a shop at Chennai – 115/26, Corporation Complex, Arcot Road, Kodambakkam, Near Ambedkar Statue. Ph/WA: 8940995533.
I went to the opening ceremony event today which was hosted by the Chennai franchaise owner. He mentioned the following points as USPs for Phixman:
Free pickup/drop of mobiles/laptops from within a 5 KM radius.
They try to finish the Service/Repair within 24 hours.
For broken mobile screens, they can change only the screen instead of changing the entire LCD panel set, which can save a considerable amount of money.
They give a 90-day post-service warranty.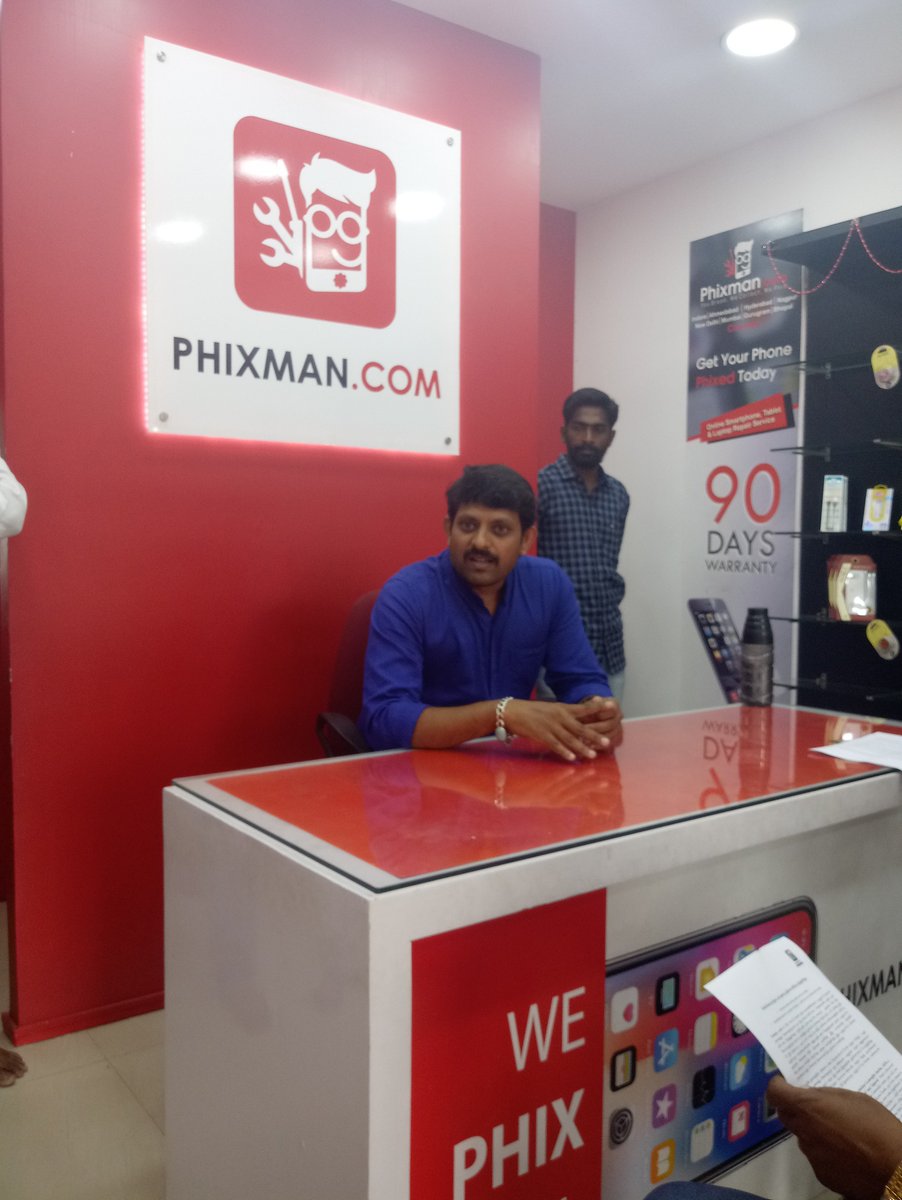 The parent company is based at New Delhi and currently has 80 employees. They have physical outlets at many Indian cities – refer to their website for the list – and they are growing rapidly. Apart from Chennai, Kanchipuram, Mayiladuthurai & Madurai are in their radar – in Tamil Nadu.
They have a repair estimator on their website where you can enter the brand/model to get an estimate of the charges. The free pickup and return does not come with mandatory service or any other costs – which I feel is customer friendly. They also offer a 90-day warranty after service – which is unique.
The most useful thing I found with them is their ability to just replace a broken mobile screen (including curved displays) instead of having to replace the entire LCD-Display Panel set. Broken/Scratched mobile glasses are an important reason why people change their phones, as repairing them at brand service centers is very expensive.